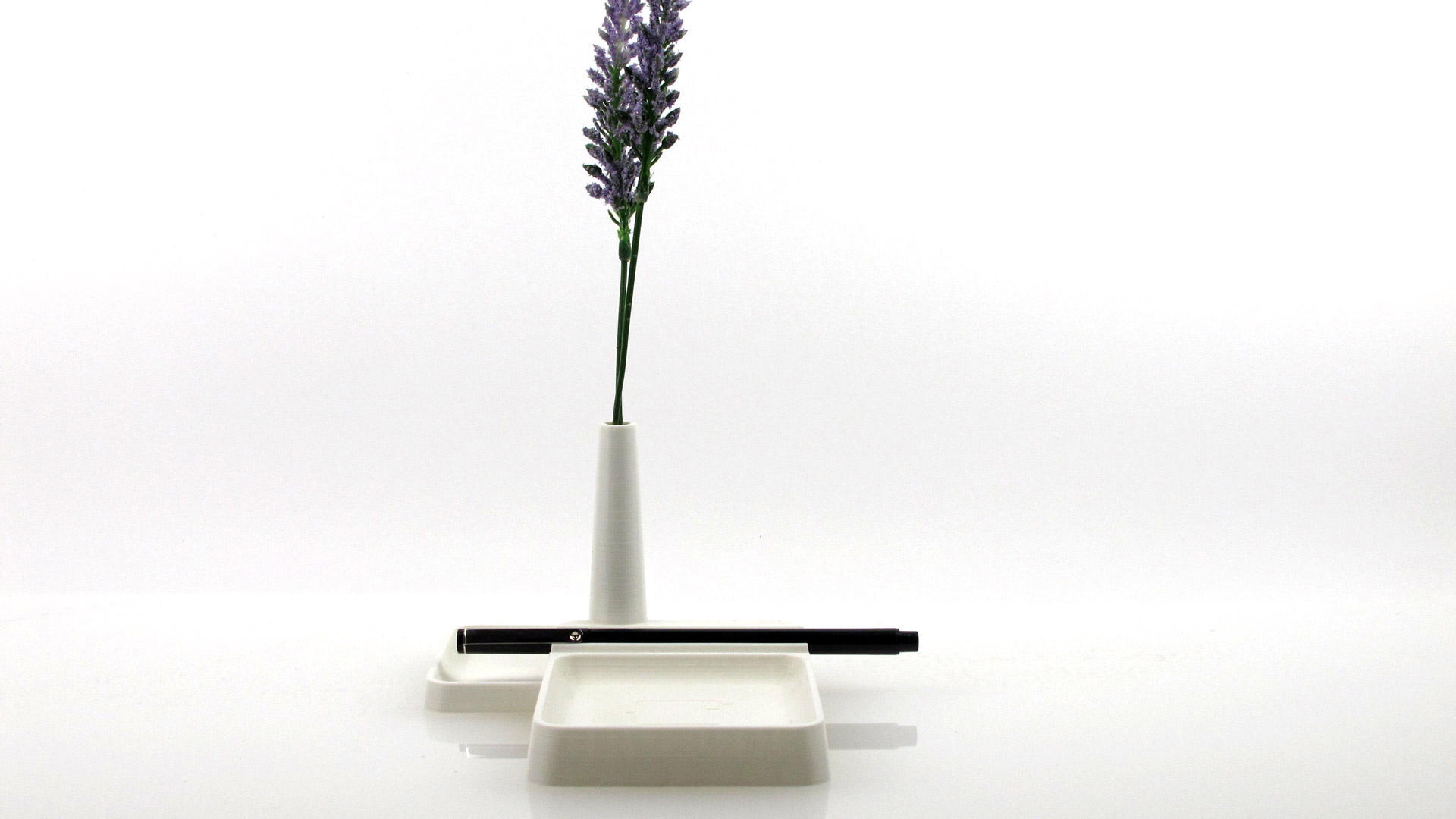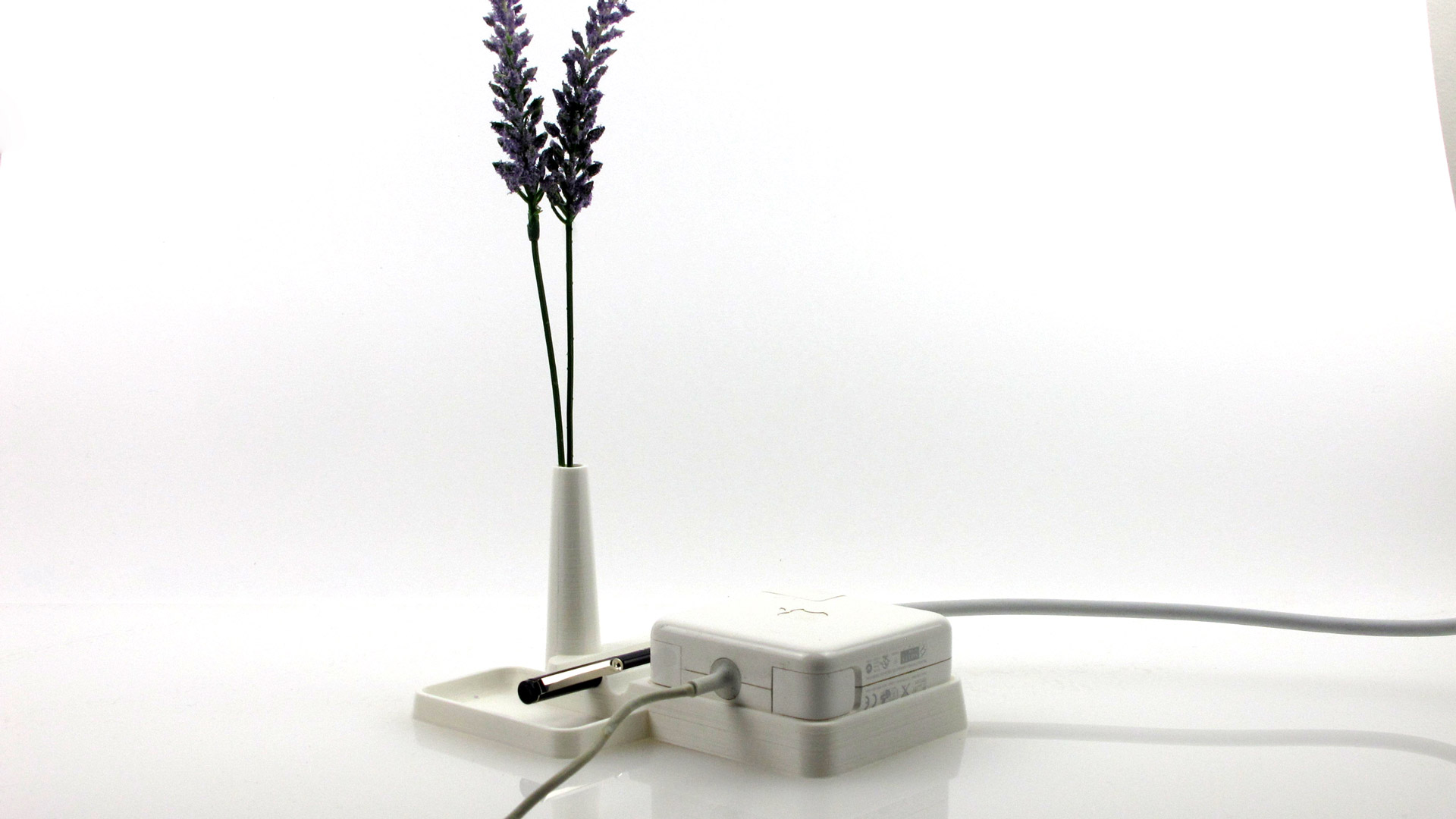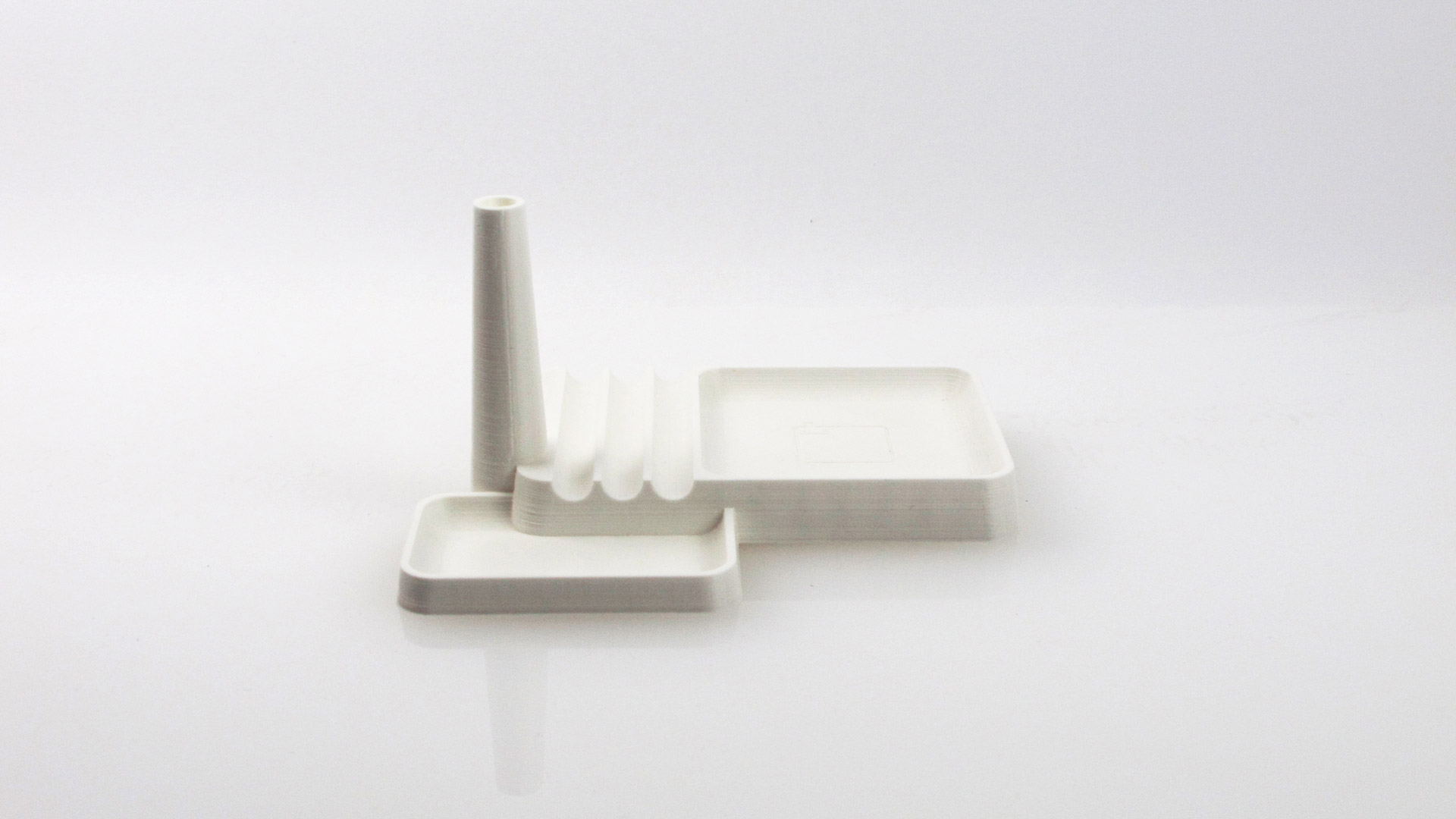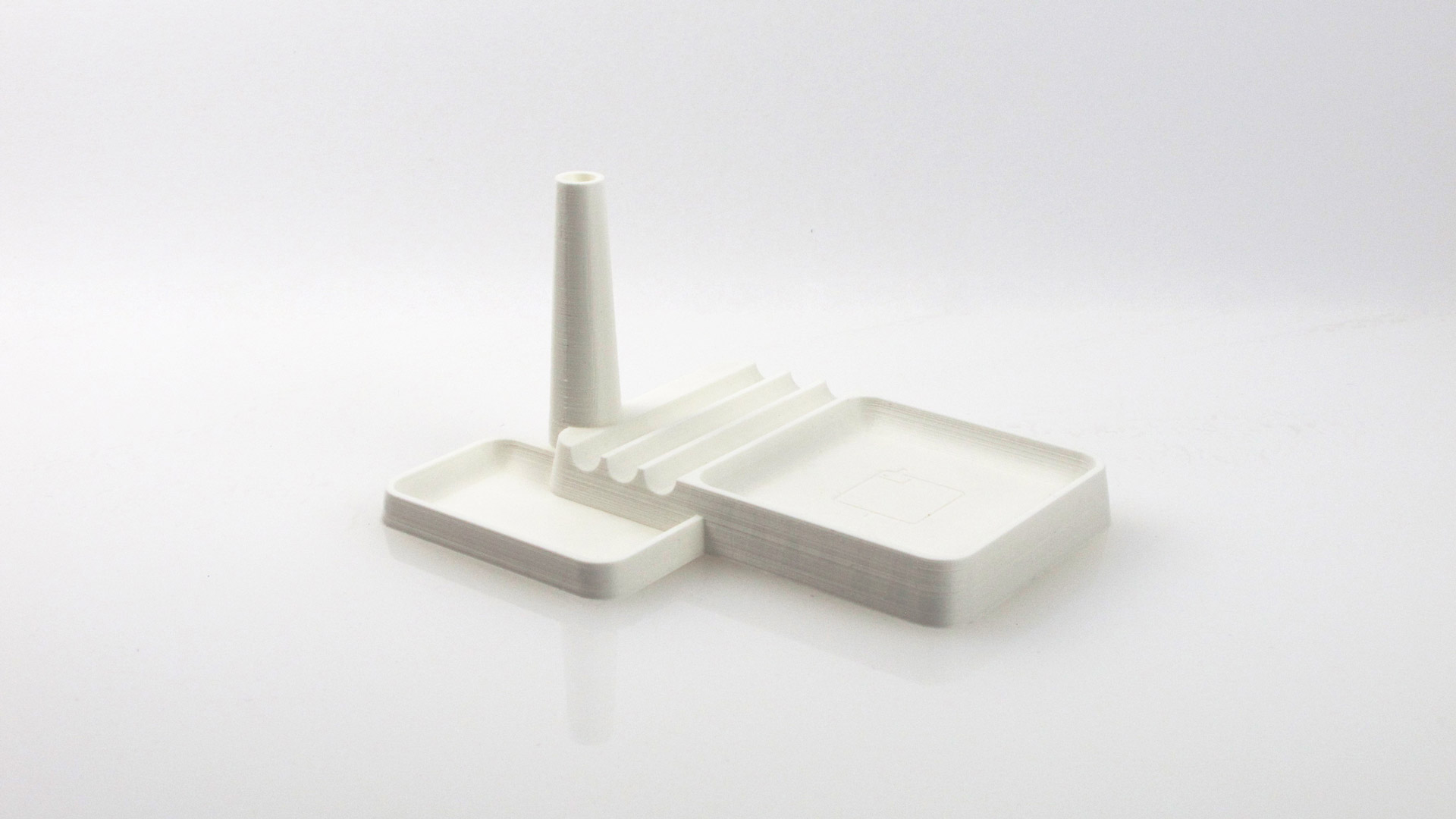 Flower Factory
I love stationary products, they can make you feel at home away from the chaos.
But you're despite trying to keep everything clean, the charger of your Macbook spoiled everything.
So I found a place for it, and everything has its own proper position. And why not, even a flower.