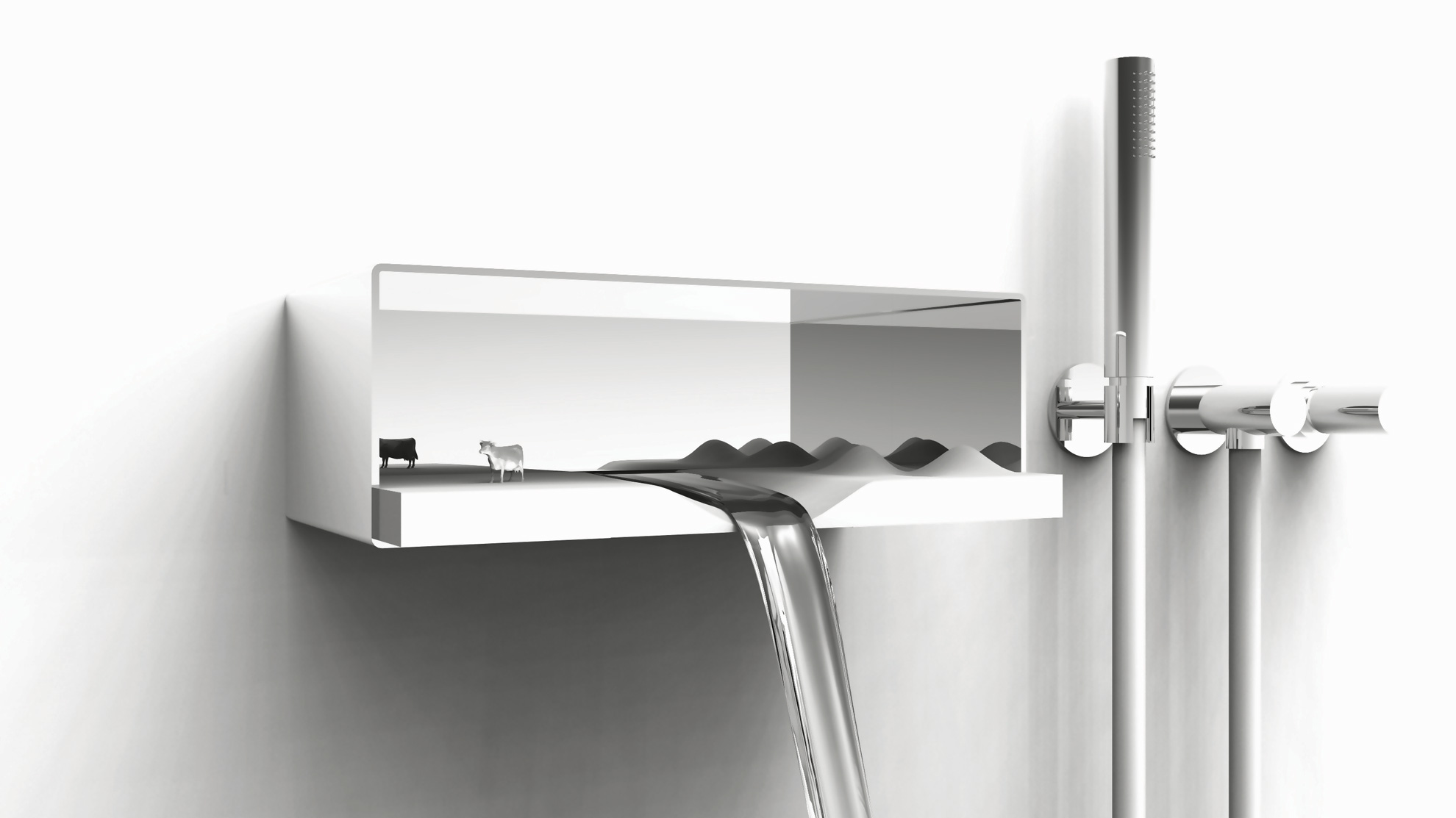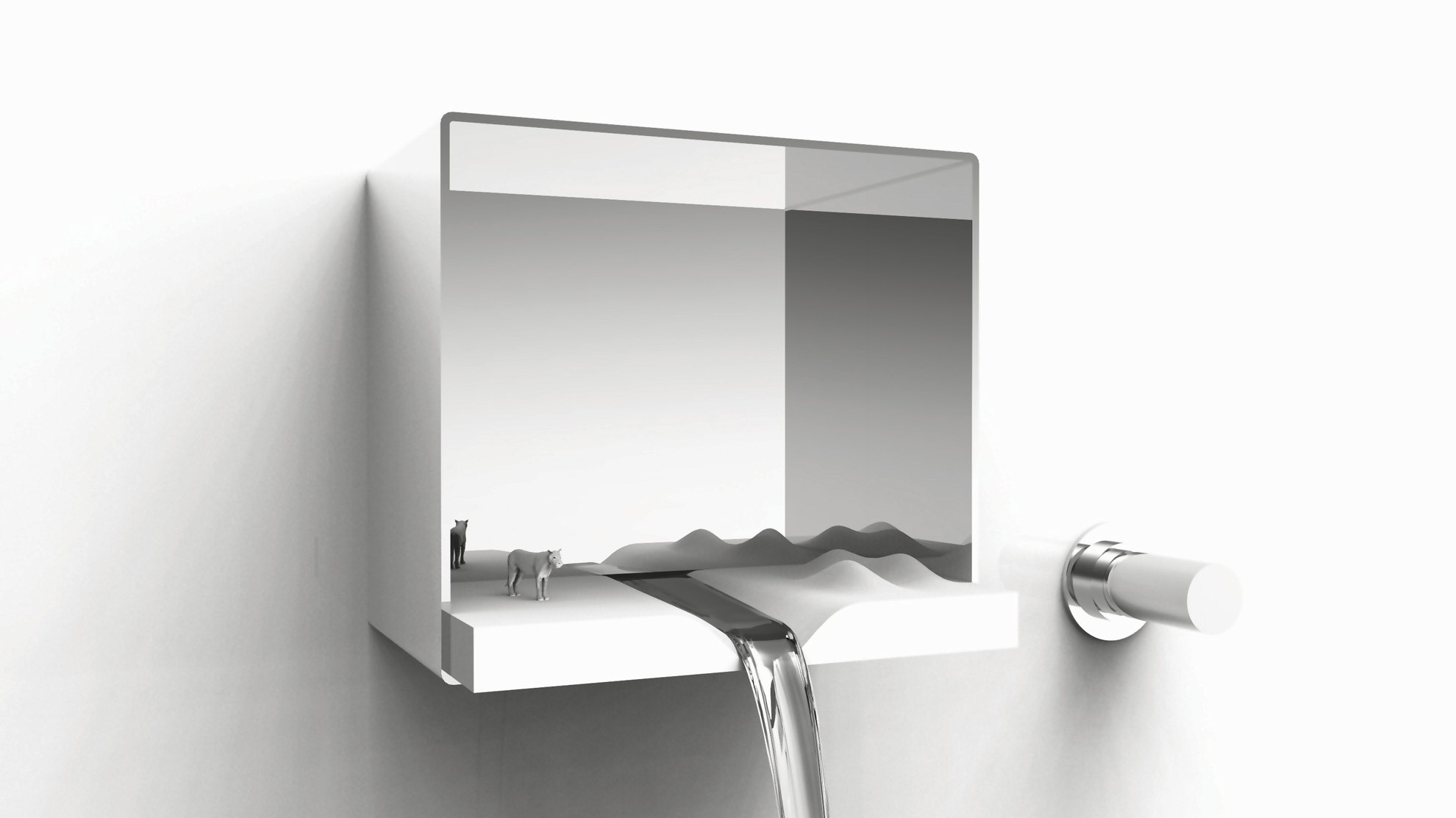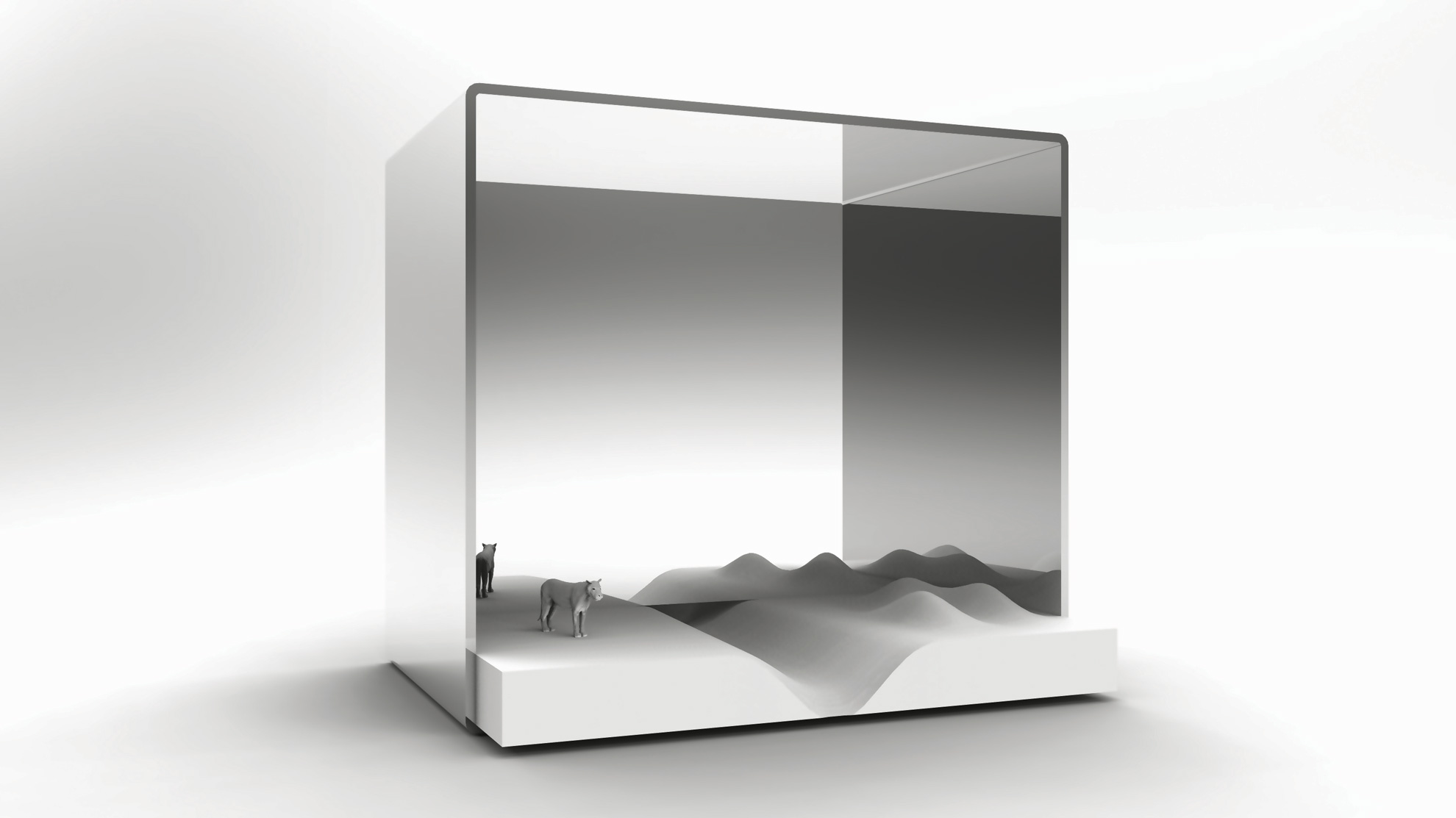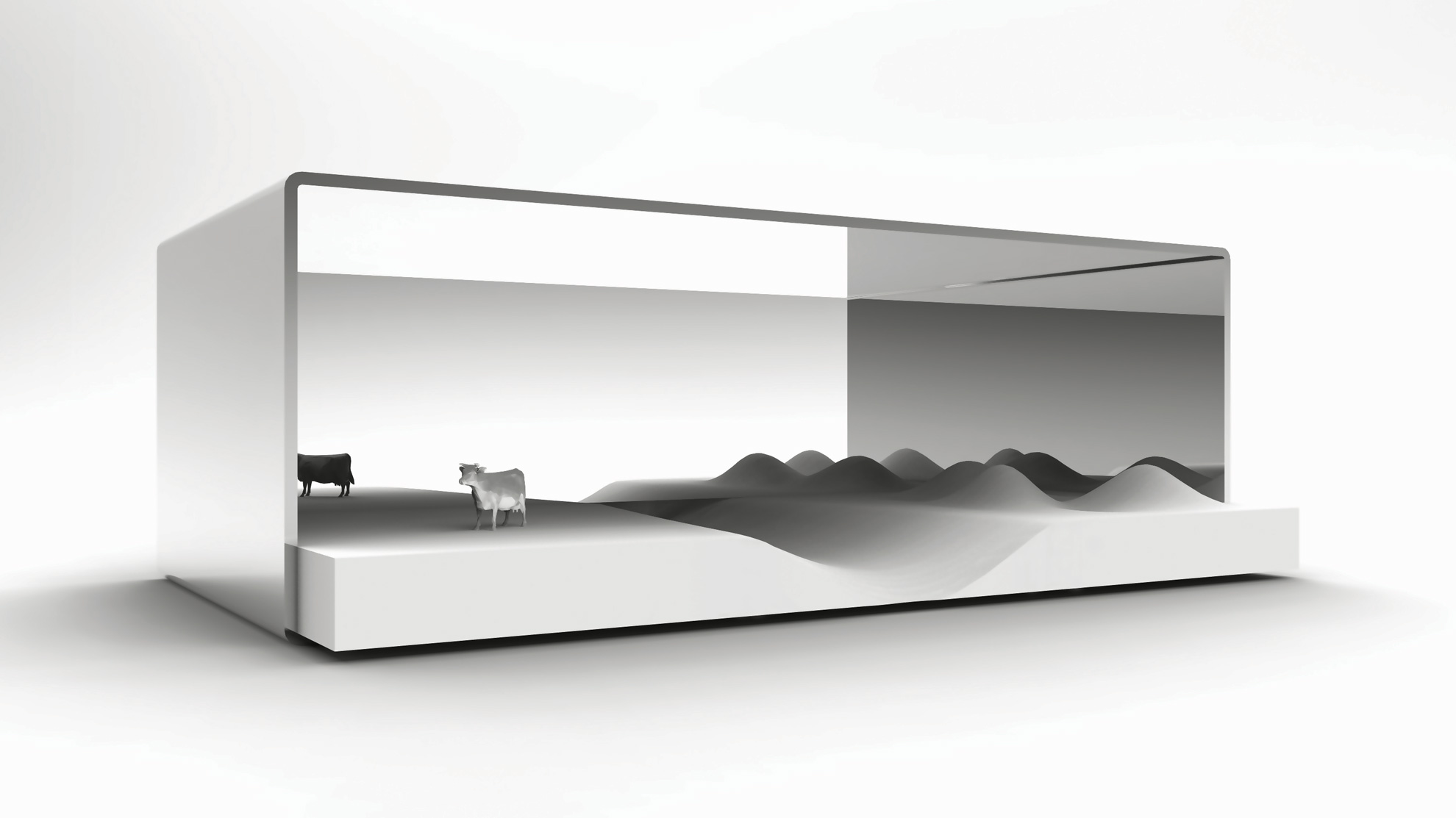 Microcosmo
The environments are structured on the contemporary typological and linguistic contamination. Between the various spheres of our existence various kinds of migrations are triggered continuously: Today's swimming for example looks more and more like a SPA and vice versa. The bathroom therefore assumes the same meaning as a place of escape and relaxation: the health and wellness come together in a single language.
Massimo and Francesco Rodighiero take the basis of those assumptions to present Microcosm, a collection produced by the famous company Bonomi Rubinetterie. The line fits perfectly into the contemporary context focusing on the welfare functions, and consequently on the nature as pure and ancient phenomenon. The waterfall, a language that has persisted in recent years, so it is rethought as magical and spectacular, and so embedded in a landscape evocative and natural. The shelves and a mirror creates a micro environment designed to accommodate products of daily use, the rolling dunes on the surface are not only decorative, but serve as soap holder and objects.
The miniature, in this case, zoomorphic, is designed as a gadget and expresses its intention to use this space not only for acts hygiene items, but also for those related to the affective sphere, personal. The product consists of a brass plate available in chrome or satin, a mirror and, exceptionally innovative element, component Corian offered in various colors. The water flows out of a material chosen specifically to ensure absolute purity, hygiene and non-toxicity due to the absence of possible chemical and metallic residues and its easy maintenance and cleaning, these features that enhance the design of attention to the health and well-being of user.
Design:
Massimo & Francesco Rodighiero