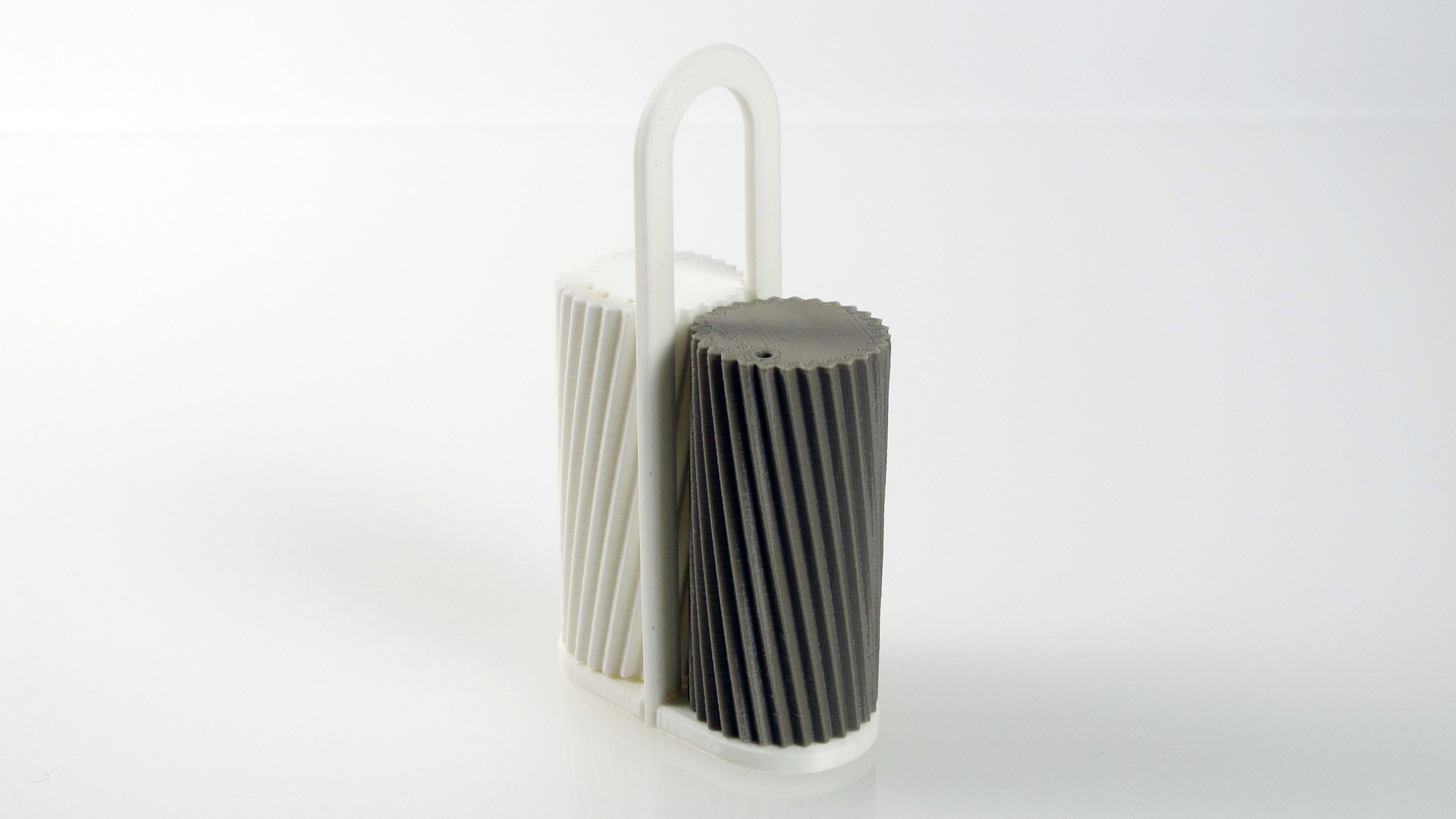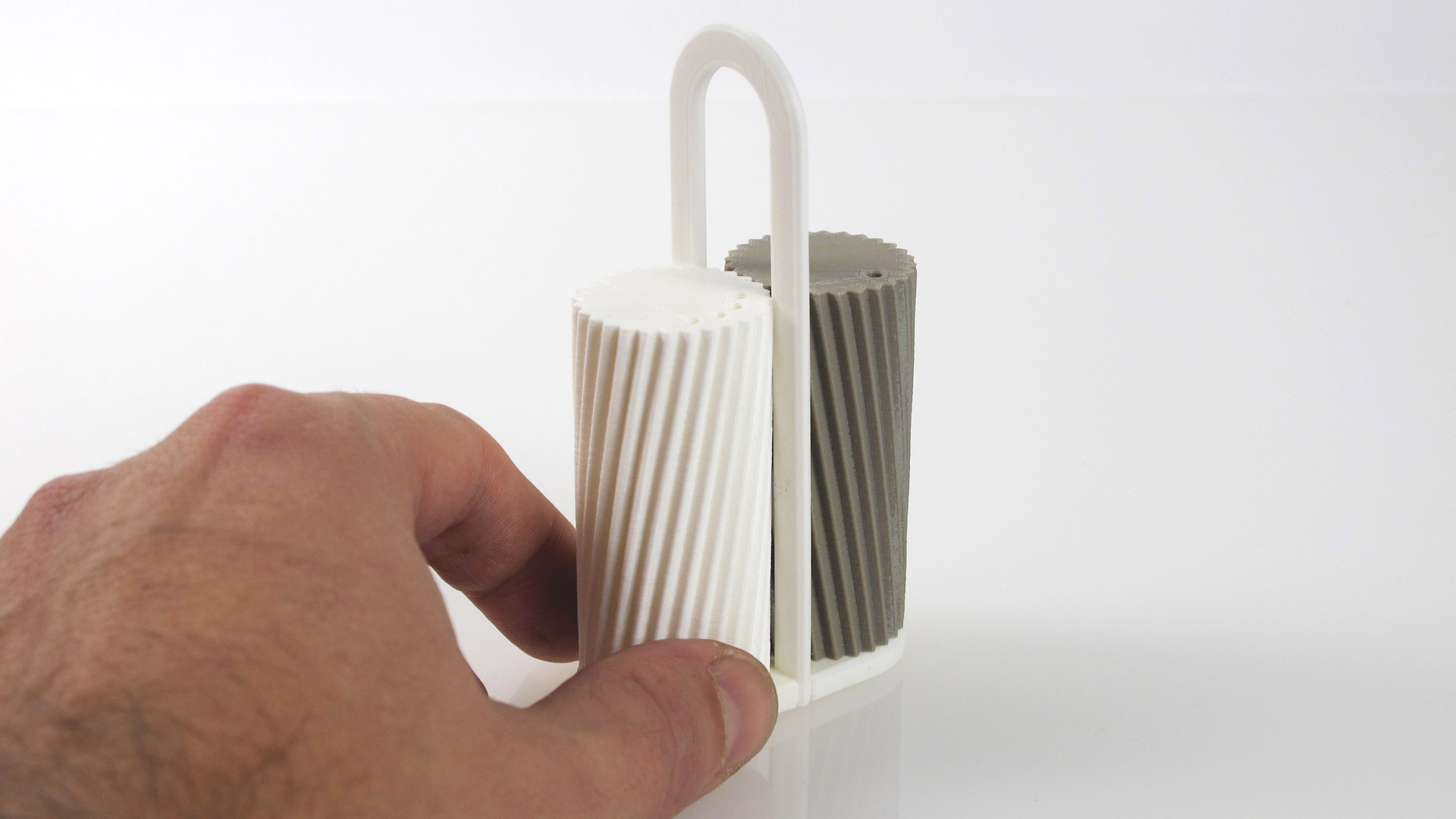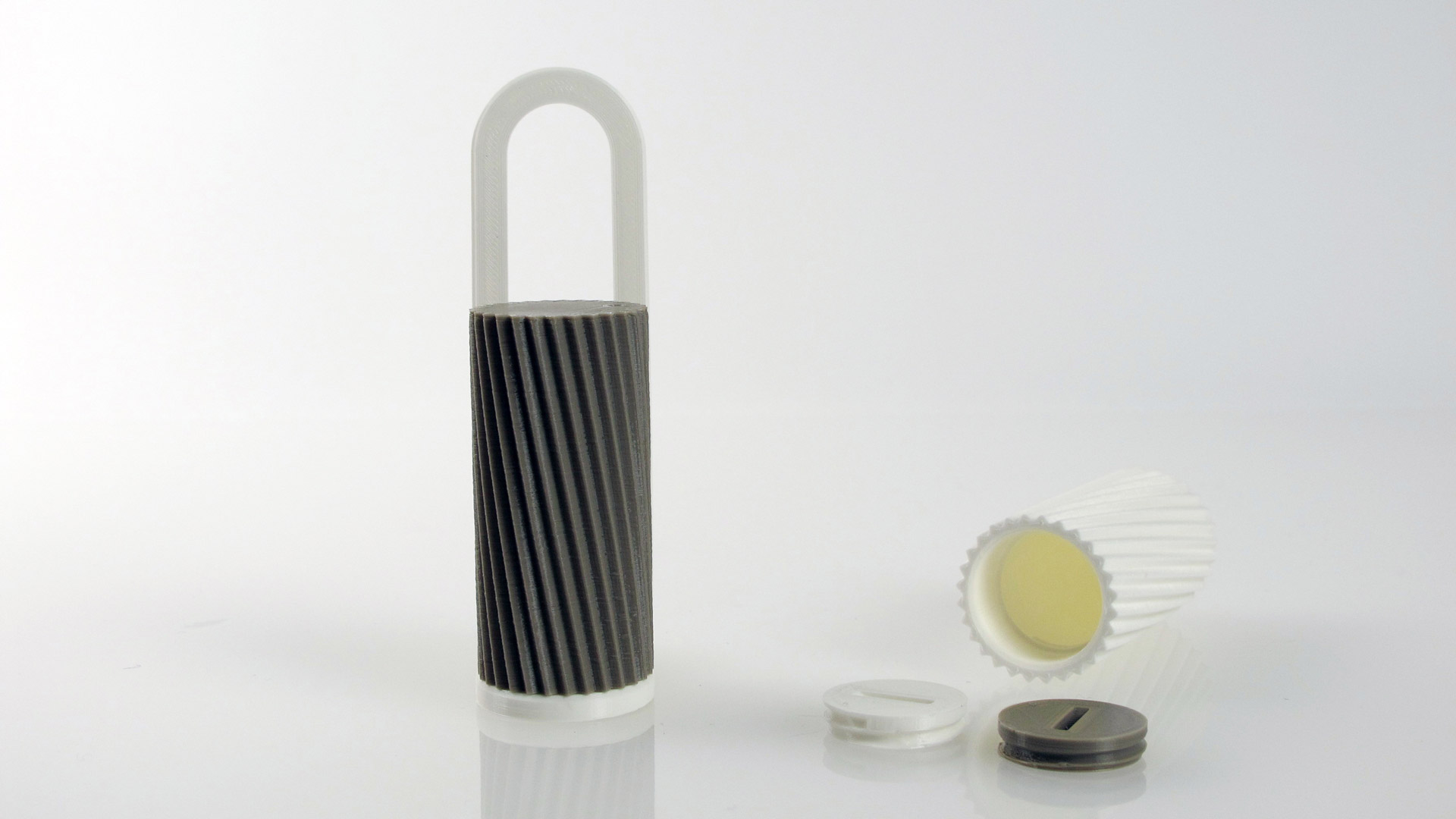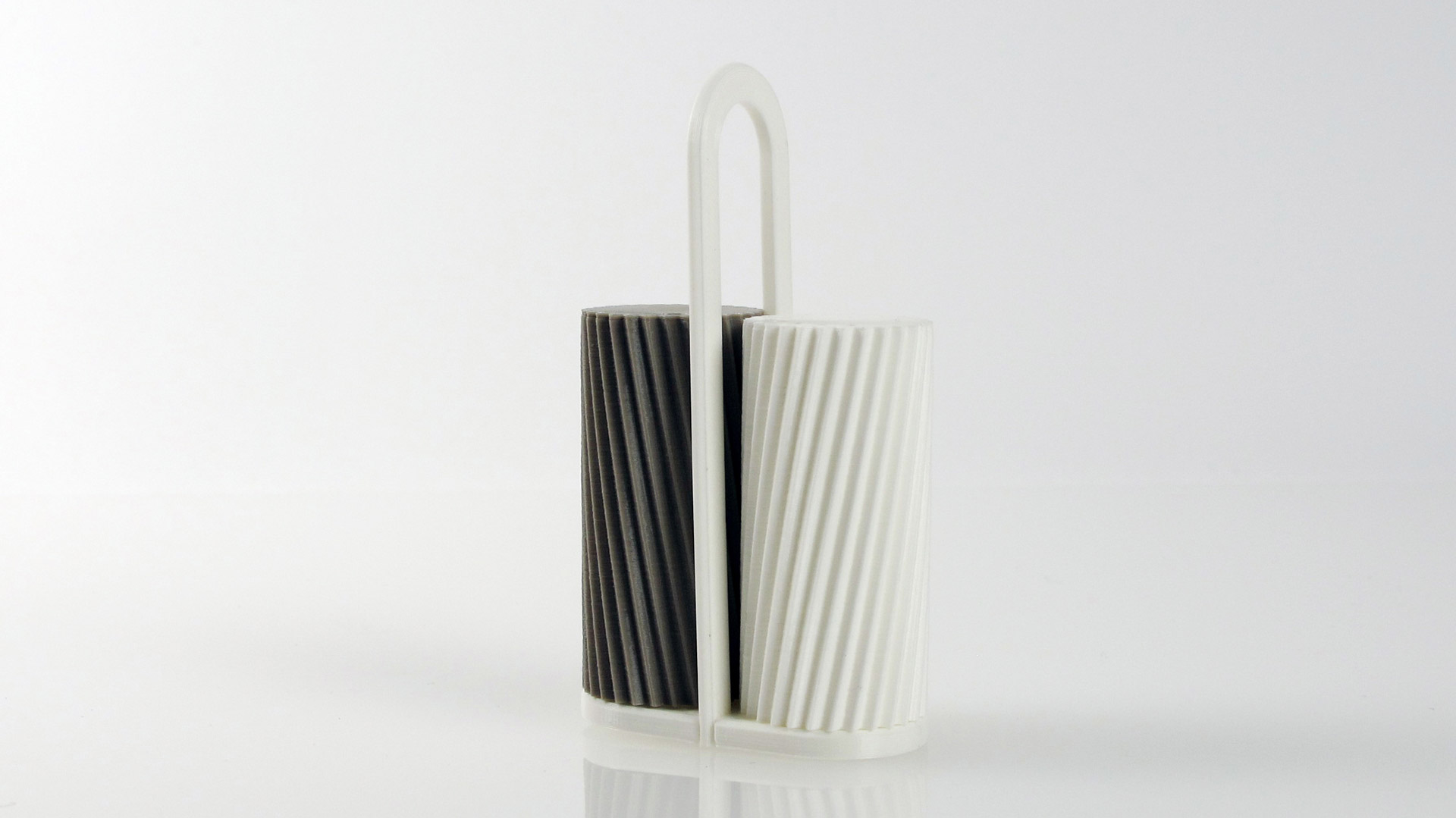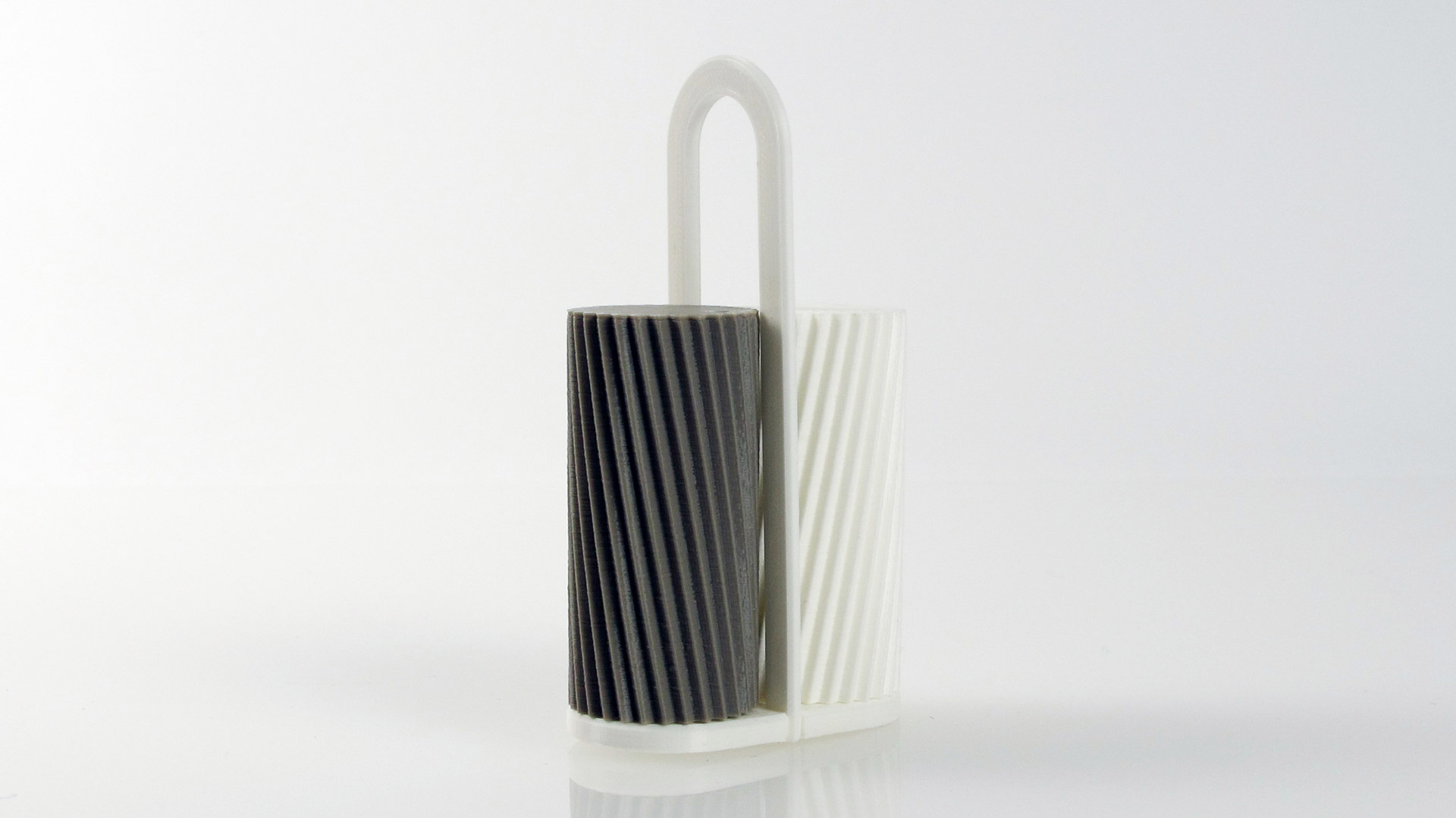 Spinshaker [Salt & Pepper]
I always wanted to design a salt shaker, and in the end I realized that salt and pepper are always linked together in every kitchen culture.
In this case a nice gear unites them forever in a simple game of shapes.
Minimal and essential as I like design, very fast to print.